NO ADDED FORMALDEHYDE
Many types of treatments have been applied to 100% cotton fabrics to render them wrinkle resistant with a smooth appearance in the dry state at ordinary humidity. Commercial high-speed durable press finishing of cotton fabrics is often carried out with formaldehyde and/or formaldehyde derivatives. Such finishing techniques may cause the continuous release of free formaldehyde vapors during the treatment of the fabrics, during subsequent storage of finished fabrics, during garment manufacturing, while the finished garments are stored in retailers' warehouses, and while consumers wear these garments.
There is no need to elaborate on the possible irritating and /or harmful effects of formaldehyde vapors released by treated fabrics, or to elaborate on the widely held beliefs that formaldehyde might be carcinogenic.
Nu Dimension's processes impart wrinkle resistance and smooth appearances to cotton fabrics without the addition of formaldehyde.
Time Release of Formaldehyde
In the case of formaldehyde-treated fabrics, it is important to note that formaldehyde is released over time. Our research indicates that formaldehyde dissipation levels can increase by 50%-60% over a period of 5 to 6 weeks following the processing of fabrics. This means that an analysis of formaldehyde concentration immediately following the treatment of the fabric may be misleading. An analysis made several weeks after completion of fabric processing is more appropriate.
This is not an issue of concern to us since we do not add any formaldehyde to ensure wrinkle resistance.
METHANOL FREE
Our wrinkle resistance treatment is methanol free.
Methanol is a toxic alcohol that is found in some household and industrial products. Methanol exposure is not advisable due to its toxicity if absorbed by the body.
DURABLE PRESS (DP) RATING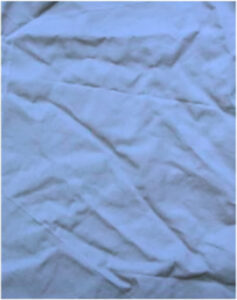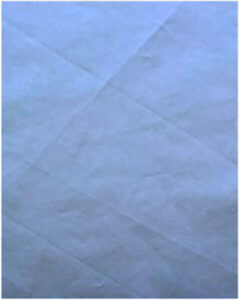 Same 100% Cotton fabric washed 3 times at 105 F / 40 C and tumble dried low
Common evaluation methods for smoothness appearance of fabrics after repeated home launderings:
AATC 124 (Durable press),
ISO 7768, M & S P134
DIN  EN 15487
AFNOR  G 07  137-2
DURABLE PRESS (DP) RATING
MONSANTO
1
2
3.5 – 4
5
AATCC 124
1
2
3
3.5
4
5
M & S P 134
1
2
3
3.5
4
5
DIN 53895
1
2
4
6
8
10