Our process keeps your body dry over a longer period and even after washing, the garment is dry in a flash.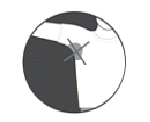 Only the inside of the textile absorbs moisture. Perspiration marks are practically invisible from the outside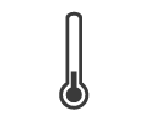 Perspiration evaporates close to the body. This assists the natural cooling function of the body and ensures more energy during active phases.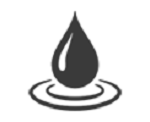 Repels WATER and WATER-BASED FLUIDS (Coffee, Juices, Wine)
Repels OIL and OIL-BASED FLUIDS (Salad dressings, Sauces, Greasy Liquids)
Our treatment produces fabrics that are significantly less susceptible to water, oil, dirt and stains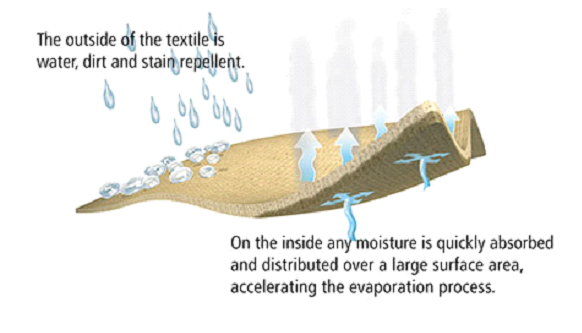 Our treated fabrics combine water repellence and water absorption simultaneously. Our fabrics repel moisture from the outside and absorb perspiration more quickly from the inside. This ensures increased well-being during all activities.
Depending on the base material, the finish can withstand up to 50 washes at 40°C. After washing, the function can be reactivated by heat treatment, either in the dryer or by ironing.